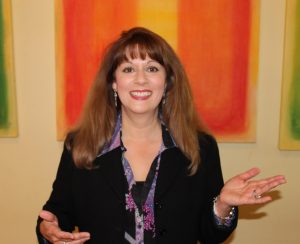 Elaine Allen has had over 40 years of experience in fine art, visual arts, and graphics.
She teaches art workshops for all ages and especially loves to teach adults who are learning to step into their own creativity – not necessarily to become artists, but to bring more right-brained thoughts and actions into their businesses and personal lives. It's inspiring to see the bravery and imagination that is fostered by learning to be creative.
Her experience includes illustration for an international Christian Children's magazine and fine art that radiates happiness – she produces work that is uplifting, ennobling and healing.