Be an affiliate for Start in Art!
Start in Art's Affiliate Program pays 50% commissions on self-study resources.
You'll receive your own special link that will track all of your referrals to our various products.
Put this link on your website, blog, social bookmarks page, tell your friends, etc. (Important – We don't allow affiliates to send unsolicited emails to promote our websites. Any affiliate breaking this rule will be terminated without notice.)
We'll pay you all amounts owing for the previous month via PayPal by the 10th of the following month (Example – Commissions earned in May will be paid on June 10th).
(Note: To keep the integrity and spirit of our affiliate program, ordering or signing up through your own affiliate link is forbidden in this affiliate program. Any self-serve commissions will be deleted in order to ensure that all affiliates receive proper credit for their sales)
How to find your affiliate links
1. Go to: https://startinart.com/studio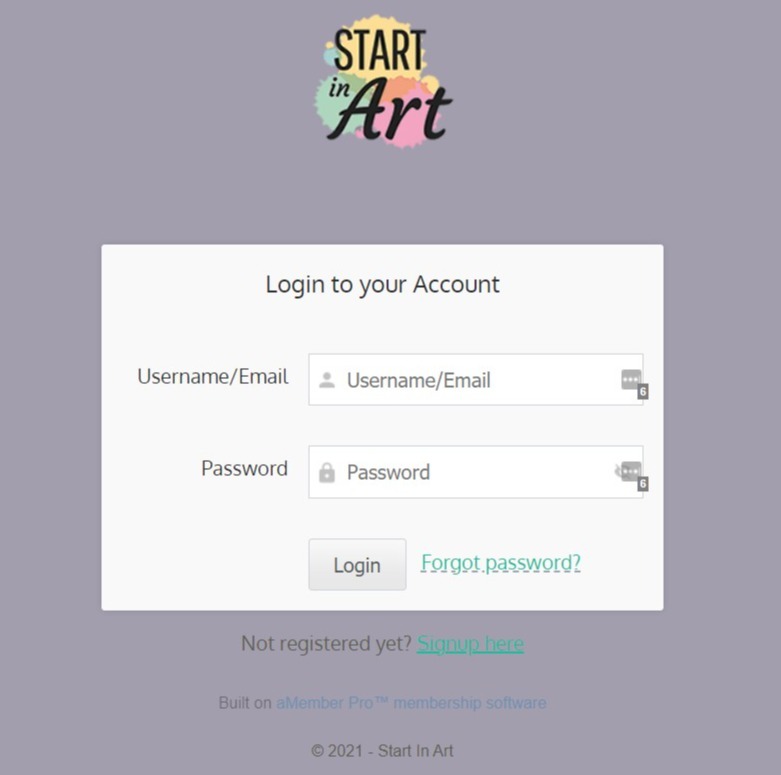 2. Log into your account. Reset your password if you don't remember.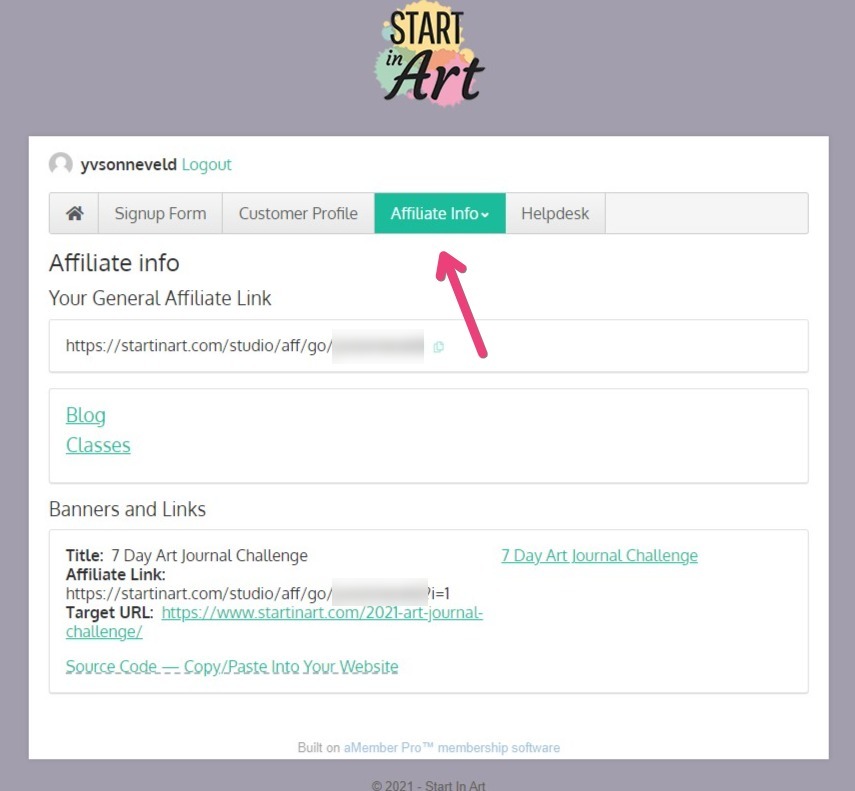 3. Click on the [Affiliate] tab, this is where you'll find your affiliate links.
If in doubt, don't hesitate to reach out, for instance by creating a ticket in the [Helpdesk] tab.